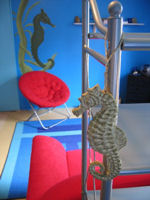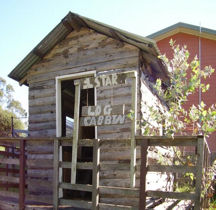 SEDNA, Goddess of the Sea, controls the ecological balance and food supply. When people take too many fish or kill young animals, Sedna calls the sea creatures to her side, not allowing them to be caught.


Ocean Studio
tariffs
The Ocean self contained Studio has the feel of being underwater. Located under the main residence, it is child and dog friendly!! This room is suitable for 2 adults and a child. We also allow dogs to be in this room by prior arrangement. The doggie cubbie house & compound is nearby
(3 metres away) to allow easy access to your pet. The Ocean Studio (5x6) has a small lounge area CD player and TV/DVD. The ensuite has a shower. The kitchenette has all the conveniences you need. Private terrace and veggie garden there for you to pick from & enjoy!!
THIS ROOM IS PRESENTLY NOT AVAILABLE